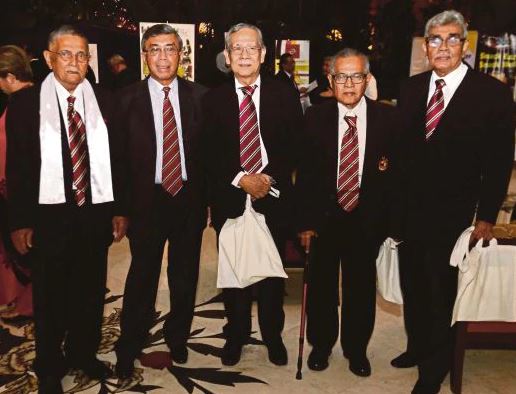 KUALA LUMPUR: More than 800 guests attended the Malay College Old Boys Association's (MCOBA) 85th anniversary dinner at the Royale Chulan Hotel, here, recently.
Organised and led by the alumni association's newly-elected president, Datuk Ghazali Mat Ariff, the night saw the former students catching up with one another, while reminiscing about their schooldays.
"MCOBA has done some great initiatives over the years to help maintain the school's lifetime network, which has proven to be beneficial for higher social purpose and community service efforts," said class of 2008 student Firdaus Hisham.
"The fact that our bond remains strong and active even after graduation makes MCKK's alumni community valuable," he added.
Class of 2006 student Wan Muhd Syazwan Wan Zulkifli said: "What I miss most is being in the school's learning environment that has a rich history. All the decorations set up in this hall depicting MCKK buildings really spark up a strong sense of nostalgia for me."
The annual dinner also generated collections for the association's coffer which will be used to meet the cost of the general upkeep of the school's building and support activities sanctioned by MCOBA.
Present were chairman of MCKK board of governors, Sultan of Perak Sultan Nazrin Muizzuddin Shah, and Tuanku Zara Salim. By Amalina Kamal.
Source: New Straits Times, 25/12/2014. (https://www.nst.com.my/news/2015/09/mckk-old-boys-celebrate-brotherhood)
Disclaimer: This is a reproduced article and the copyright rests with the original author. The views in this article are not from MCOBA. If there is any disagreement, please contact the Administrator at [email protected] to delete it.