Step 2
From the tickets list, indicate the quantity, and click on Add to cart.

Step 3
Enter the coupon code (if have). Confirm your cart and click on Proceed to checkout.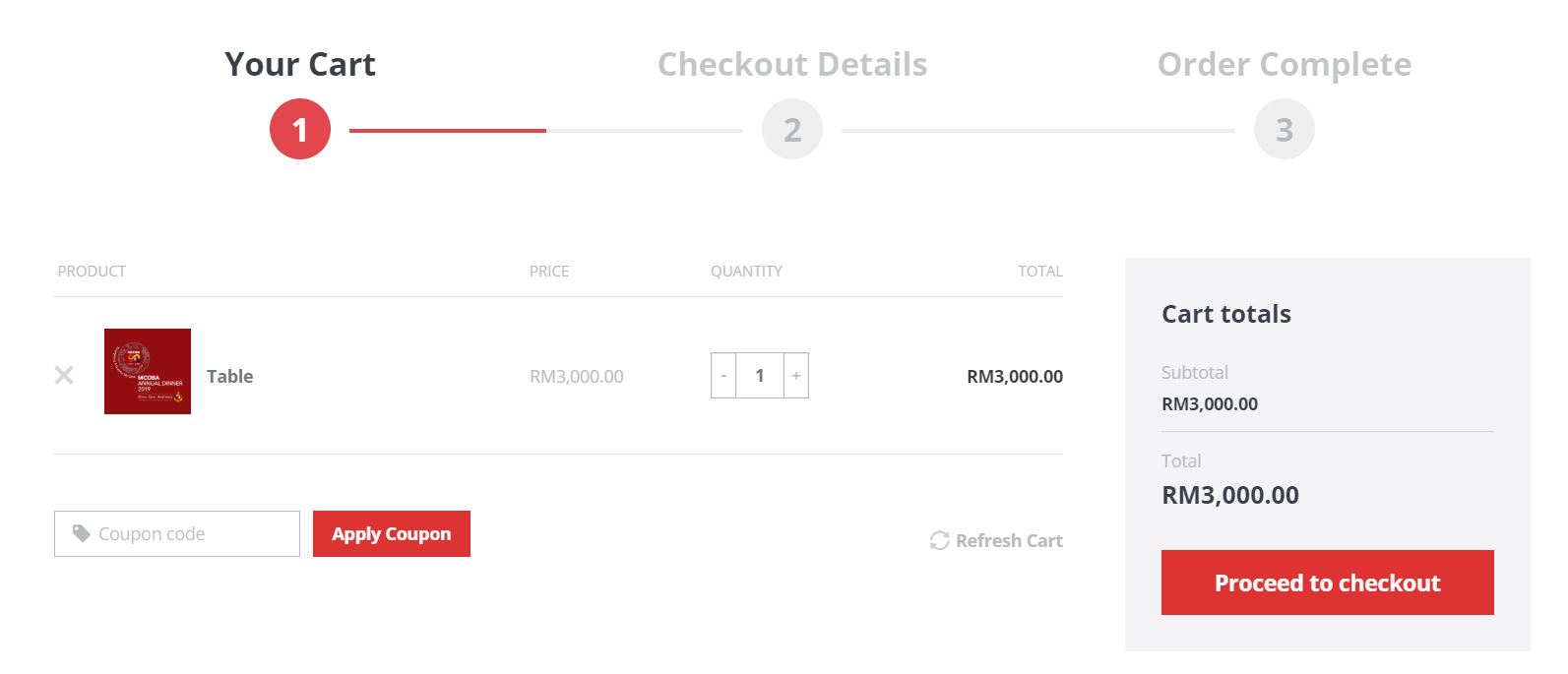 Step 4
Select your House and click Save Attendee Info. Then, click Checkout.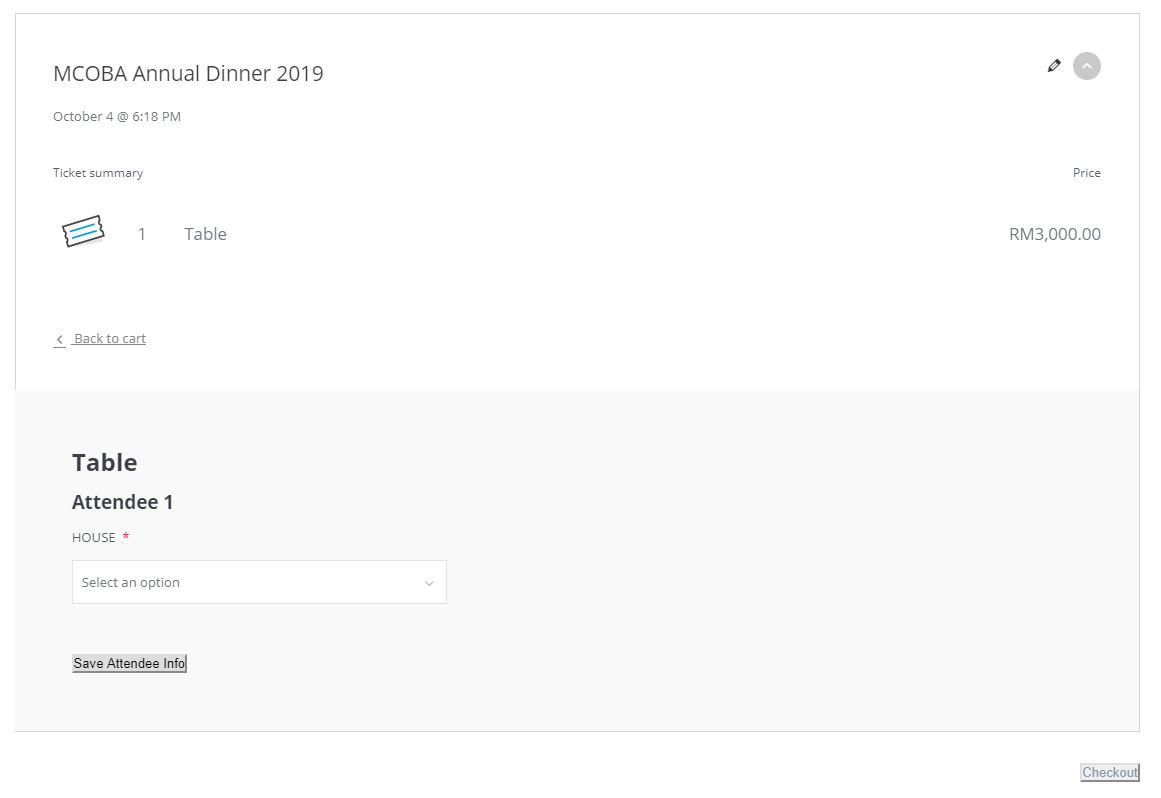 Step 5
At the Checkout page, you will be prompted to indicate your billing information and also your preferred payment mode.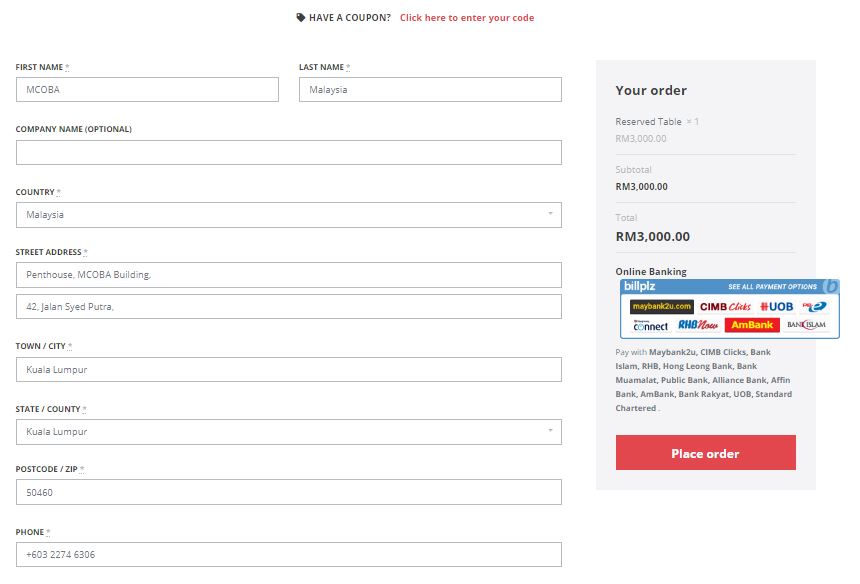 Step 6
Before clicking on "Place Order", be sure to review your order as following: (1) Review your billing address. If you are returning customer, the address fields will have been saved from your previous transaction. (2) Choose your payment method. (3) Confirm Total Amount.
Step 8
After checking out, you will receive a confirmation email as well as your order details in your email.
Step 9
Ticket will be sent to your email. Please check your SPAM folder just in case the ticket got delivered there instead of your inbox.
* The date & time below the event name is the date you've purchased the ticket, not the event date. Our dinner is on 30 November 2019.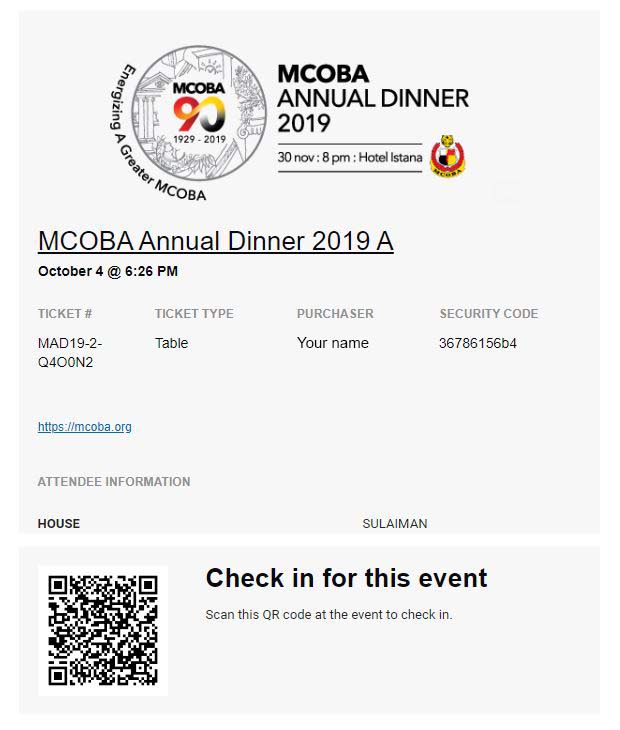 Step 10
You can simply show the ticket on your mobile device for us to scan the QR code. You also can print and bring the ticket to the registration counter (black & white works). Each ticket can only be scanned once.