MCOBA INSPIRING FUTURE LEADERS
What is Inspiring Future Leaders (IFL)?
IFL is an online group dialogue between identified inspiring leaders from among MCOBs to directly engage and share their views and thoughts with other MCOBs especially the younger generations on topics related to the speaker's expertise.
What is the background of IFL?
It is a continuation from the previous MCOBA For Better Future ("MBF") events and MCOBs Inspires ("MI") video project. Under MBF events, among others, we had organized a multiparty forum where we had representatives' political leaders from different parties to sit on the same platform two months before PRU 2019.
For MI video project, we had a collection of successful young and senior MCOBs in various fields to share their work and fond college experiences as inspiration and guidance for others.
What is the Objective of IFL?
The main objective of IFL is to continue this experience sharing and dialogues opportunities to provide the younger generations who are going to inherit and continue the success stories the avenue to ask questions and exchange views on the 'how-to's' and the 'what/cans' to achieve success and to lead.
Discuss working together to realise common goals despite our many differences, be it political, religious or social status and backgrounds. The Covid-19 pandemic that has and will change many of our usual norms which may hinder our plans but at the same time trigger new opportunities to try different approaches.
Thus, this IFL initiative to build upon the MBF and the MI to brace ourselves to face the situation instead of being victimized by circumstance.
When and how frequent is the IFL?
The first IFL was held on the 2nd May 2020, with MCOBA's President, Tunku Dato' Ahmad Burhanuddin (TAB). The second series was subsequently held on 9th May 2020 with Sdr (Tan Sri) Azman Mokhtar (Amok). A few other sessions are being planned before and after the Hari Raya Break.
What is the platform used for IFL?
For now, we have identified ZOOM and FB Live as the platform for the IFL. ZOOM will be used for online video group discussion (limited to 10-15 participants who will be selected by ADMIN), whereas FB Live is open to all MCOBA Facebook Group members.
What is the format of IFL?
IFL will be moderated by a Moderator chosen by the ADMIN and 10-15 invited members who are going to participate via ZOOM online group discussion. The rest of the participants would be able to watch and participate via FB Live on the MCOBA Facebook Group.
After the first 10-15 minutes, the Moderator will allow members to ask questions. Depending on the situation, they can even ask at any time and the Moderator/ADMIN will pick up relevant questions to be asked to the Guest Speaker.
The following should be observed:
Sensitive and negative remarks or accusations that involved politics, race, royalty and religions to be avoided.
Anything the Guest speaker chooses not to answer for personal reasons should be accepted.
ZOOM participants must have their video turned on in the spirit of interaction with the Guest speaker.
ZOOM participants can raise their virtual hands to speak otherwise everyone will be put on mute mode except for the Guest Speaker and Moderator.
Who can be the IFL Guest Speaker?
Outstanding MCOBs, both from Corporate and Non-Corporate backgrounds whose work and ideas are 'worthy' & interesting to be shared and highlighted to help and inspire younger MCOBs. Do propose such guest speakers for future series.
Who can I contact for any enquiry?
You can call bro Boon (C'90) @ 019 -3361002 or bro Maizul (C'90) @ 012-6601425 for any enquiry.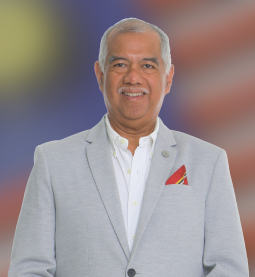 Y.M. Tunku Dato' Ahmad Burhanuddin Tunku Dato' Seri Adnan
SERIES 1: Introducing IFL (2 May 2020)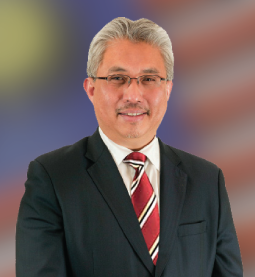 Tan Sri Azman bin Mokhtar
SERIES 2: VIRTUS over VIRUS (9 May 2020)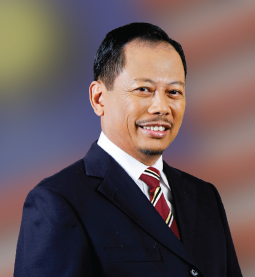 Mohd Adam bin Mohd Said
SERIES 3: Ramadhan and Leadership (16 May 2020)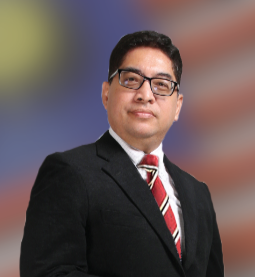 Noor Hasnol Osman
SERIES 4: Volunteerism: Shielding Frontliners (6 June 2020)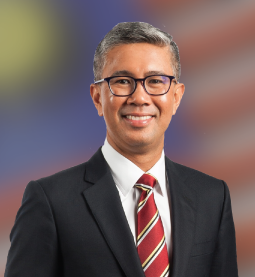 Tengku Dato' Sri Zafrul Tengku Abdul Aziz
SERIES 5: FROM BANKER TO MINISTER - Thoughts on Evolution and Change in Leadership (13 June 2020)